Description
Product overview
The Hp 15 has a 15.6inch diagonal HD anti glare LED backlit screen that renders 1366 x 768 pixels HD resolution and brings colors to life. Powered by an Intel Core i3  processor, this HP laptop takes on some of the most demanding applications while keeping energy consumption to its minimum. Built in Intel HD Graphics 520 graphics adapter tackles all the visual processing and enhances overall system responsiveness. The 4GB RAM module that comes integrated into this laptop provides smoother multitasking and faster web browsing. Save volumes of personal data and loads of digital documents on the 1000GB 7200 rpm SATA​ HDD of this laptop. This HP flaunts a sophisticated looking black color that immediately grabs attention.

Outstanding Performance
The overall performance of the HP 15 Laptop is driven by the Intel Core i3 central processing unit. With the implemented Intel technologies, the multitasking performance is stunning to watch. Multimedia and gaming experience is surely enhanced as the set of moving pictures are projected free from annoying lags. Despite its smooth performance, it sucks in less amount of power. This permits you to use the laptop for many hours on a single charge. The 4GB RAM strengthens the processing capabilities and processes requests rapidly.
Design Features
Add portability to your computing experience with HP 15 Laptop. The HP 15 Laptop is a thinking machine with advanced technology wrapped in a slim and compact shimmering black design. The HP 15 Laptop comes with the standard dimensions of 37.8 x 26 x 2.8cm. This helps you to drop it into your carry bag comfortably as you attend business tours or while you are traveling to your favorite hill station.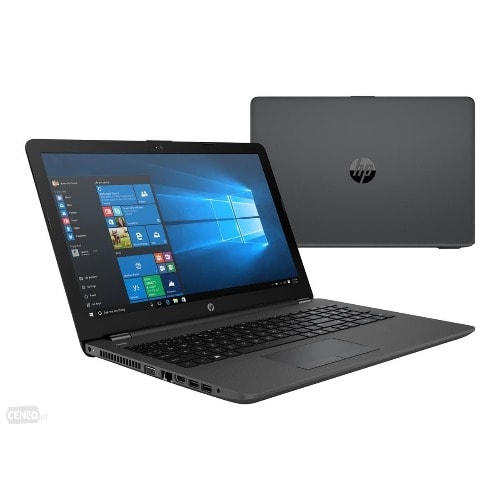 Stunning Display
The 39.6cm HD BrightView LED screen presents images with vibrant colors and with detailed curves. While you watch your HD movies and games at a resolution of 1366 x 768 dots, images brim with life. The Intel HD Graphics 520 GPU works behind the actual projections and enhances the visual effects of the games and your films. The 500GB hard disk drive provides abundant space for storing all your digital content. You can also burn your digital media files on DVDs via the built in DVD Writer.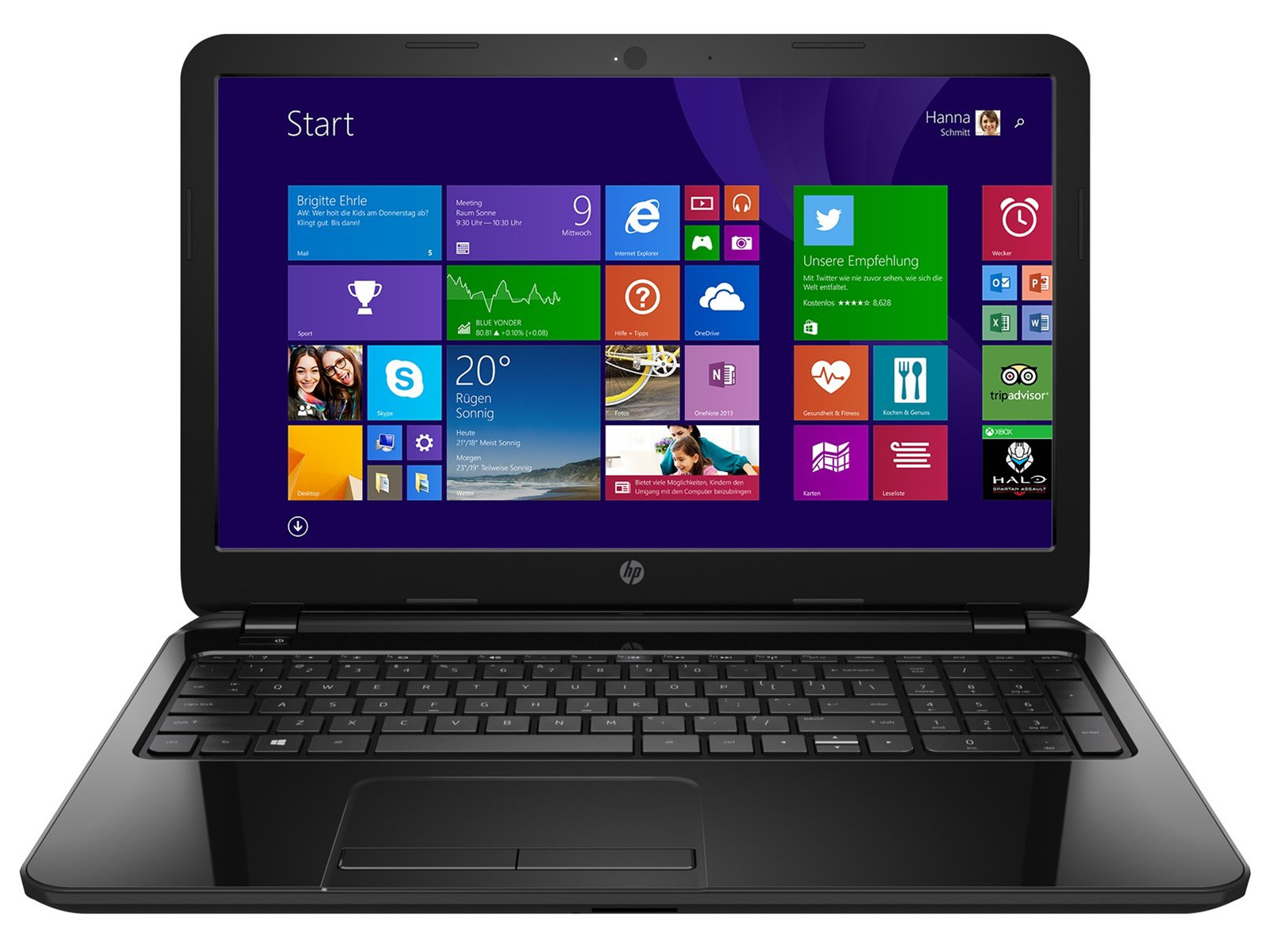 Blistering Fast Connectivity
This HP 15 Laptop provides you with the feasibility to connect it with many compatible devices. It has 2 USB 2.0 ports, 1 USB 3.0, an HDMI port, and a VGA port. For quick Internet access, the RJ45 port lets you plug in an Ethernet wire. An enabled WiFi 802.11b/g/n connectivity helps you to gain access to the Internet wirelessly. The HP TrueVision HD Webcam along with an integrated microphone helps for video chatting with your friends on social circles like Skype.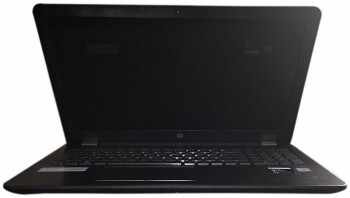 Keyboard and Touchpad
Number crunchers will appreciate the full number pad on the HP Notebook 15's keyboard. The laptop comes with Chiclet-style keys that have just 1.1 millimeters of travel. However, the keyboard has virtually no flex which helps one reach the standard typing speed of 65 words per minute with a 1 percent error rate. The 4.8 x 1.7-inch touchpad is accurate and built right into the deck, which looks clean and textured. Two discrete buttons are used for left and right clicking — but both are on the stiff side, so you may want to consider tapping to click. The design allows gestures to work well, and you can pinch, swiped and zoomed around the Web without experiencing any problems.
Graphics Card
The Intel IGP of the HP model is the Intel HD Graphics 520. The chip supports DirectX 11.2 and operates at up to 900 MHz. The 3DMark results are normal and as mentioned before, the boost using Dual-Channel mode is not possible due to the single RAM slot available in the notebook.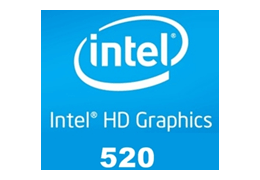 Intel Core i3-6006U Inside
The Intel Core i3-6006U is an ULV (ultra low voltage) dual-core SoC based on the Skylake architecture and has been launched in November 2016. The CPU can be found in small and light notebooks. In addition to two CPU cores with Hyper-Threading clocked at 2 GHz (no Turbo Boost), the chip also integrates an HD Graphics 520 GPU and a dual-channel DDR4-2133/DDR3L-1600 memory controller. The SoC is manufactured using a 14 nm process with FinFET transistors.
Key Features
Operating system: No OS Installed
Processor: Intel® core i3
Display: 15.6-inch diagonal HD-backlit display
Memory: 4GB DDR3L
Hard drive: 500GB HDD (hard drive)
Graphics: Intel® HD graphics