Description
Product Overview
The COOLPIX B500 feels great in your hands, whether you're zooming in with its super telephoto NIKKOR glass lens or recording 1080p Full HD video using the flip-up LCD. And it takes all the work out of shooting beautiful photos and videos with its 16 megapixel low-light sensor, Lens-Shift Vibration Reduction (VR), easy menus and controls, fun creative effects and outstanding automatic operation. Plus, the whole time you're shooting, the COOLPIX B500 can be easily and seamlessly connected to a compatible smartphone through Bluetooth® low energy (BLE) technology for instant photo sharing and remote camera control. Simply brilliant.

Unleash new possibilities with a compatible smartphone
Install Nikon's new SnapBridge app on a compatible smartphone or tablet* and unlock exciting new capabilities with the COOLPIX B500. Built-in Wi-Fi®, NFC and Bluetooth® low energy (BLE) maintain a constant connection between the app and your camera, so each shot you take automatically transfers to your smartphone or tablet for sharing, editing with photo apps or uploading to your favorite sites. You can even use the SnapBridge app to control your camera remotely!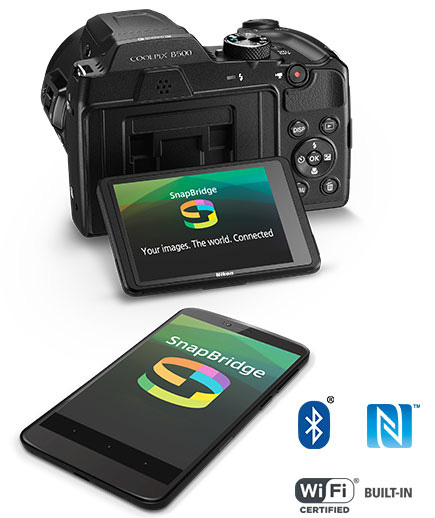 Get closer to what matters
40x optical zoom, 80x Dynamic Fine Zoom
Few shots are too far away for the COOLPIX B500's NIKKOR ED glass lens. 40x optical zoom gives you super telephoto power, then Dynamic Fine Zoom, an enhanced digital zoom, effectively doubles that reach for a whopping 80x zoom. Lens-Shift Vibration Reduction (VR) keeps your shots steady—crucial at such long distances—and a 16-megapixel backside illuminated CMOS sensor captures every detail.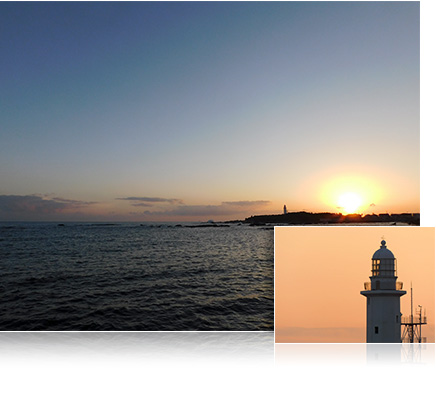 Extremely Striking Images
The Nikon COOLPIX B500 is one of the best Nikon cameras available in the market. Equipped with the 16MP low light CMOS sensor, your snaps turn out to be rich in detail and texture. The images look extremely striking, sharp and true to life. This camera shoots videos in Full HD 1080 pixels accompanied by stereo sound that offers a cinema like video recording. Equipped with the path breaking Vibration Reduction handheld shots are transformed to tripod steady videos.
General Specifications
16 Megapixel
542 g
Full HD: 1920×1080
Tilting TFT LCD